GASGAS TRIAL DEAL
GET ON THE GAS AND SAVE £1,000 ON ANY NEW GASGAS TRIAL BIKE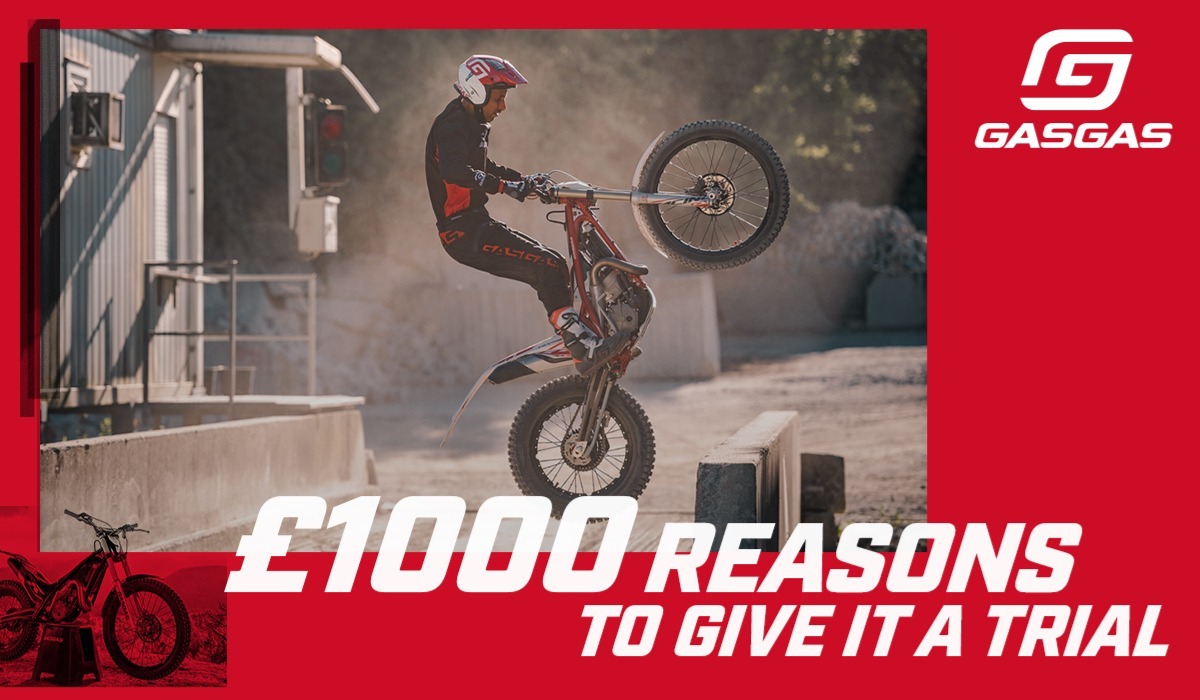 2021 is about to finish in a flurry as GASGAS Dealers in the UK are offering a massive £1,000 off any 2022 or 2021 trials machine*.
Super-fun and incredibly easy to ride, our TXT RACING models are perfect for playful hobby riders – no matter their experience. The TXT GP range turns things up a notch, they're ideal for those a little more serious about their riding and their desire to compete to the best of their ability. Both ranges are ready, willing and able for riders to Get On The Gas.
The following 2022 models are included in the promotion:
TXT RACING 125 – now £5,399 – lightweight and friendly character; ideal to develop skills
TXT RACING 250 – now £5,599 – perfect balance between torque and handling; all day fun
TXT RACING 280 – now £5,699 – power, weight and maneuverability are all on your side
TXT RACING 300 – now £5,799 – a package that will ensure riders can push new limits
TXT GP 125 – now £5,899 – a real confidence booster, great for tackling new challenges
TXT GP 250 – now £6,099 – able to tackle the toughest terrain – super strong and versatile
TXT GP 280 – now £6,199 – high quality clutch, brakes and suspension; fun meets functional
TXT GP 300 – now £6,299 – built to scale the hardest climbs and toughest tasks
Claiming a discounted GASGAS trial bike couldn't be easier! Simply contact to arrange Covid-19 secure pick-up or contact free delivery of any MY22 or MY21 TXT RACING or TXT GP trial bike.
* Limited time offer while stocks last. Only at participating authorised GASGAS dealers. Save £1,000 on the purchase price of all new 2022 or 2021 GASGAS TXT RACING or TXT GP models. Please contact your local dealer for more information.